SCAM - Een kamer huren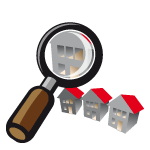 Dankzij onze inspanningen, komen er van tijd tot tijd nog steeds zwendeladvertenties op wgzimmer.ch terecht. Deze worden meestal snel gerapporteerd en verwijderd. Hier vindt u alle als scam gemarkeerde en verwijderde advertenties.
Scam advertentie vanaf 16. november 2023
Data en huur
Van de 16.11.2023
Tot Onbeperkt
Huurprijs / maand sFr. 700 .–
Beschrijvingen
De kamer isspacious furnished one room apartment located at quiet clean and safe central area. it's fully furnished apartment with well equipped, sofa bed, wardrobe, coffee table, high speed internet with wifi connection,TV, clear bathroom and toilet, washing machine. kitchen with dish washer that has modern facilities such as microwave, oven,refrigerator, and all the pots, pans and cutlery you'll need to cook your own meals etc.
We zijn op zoek naar
We secure an established, easy-going, uncomplicated and tidy person.Ideally, you are around 25-30 years old, regardless of whether you are studying, working or doing something else.
Wij zijn
I am Helga Cajetan, 35 years old.I am very reliable and dynamic person and I'd say my biggest passions are travelling and sport (I love playing tennis, jogging, hiking and in general everything that implies moving).
De kamer is meer een studio
De kamer mag alleen worden verhuurd aan studenten.
Contacteer ons
NIET CONTACTEREN! Helga Cajetan
helgacajetan@gmail.com