SCAM - Een kamer huren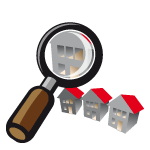 Dankzij onze inspanningen, komen er van tijd tot tijd nog steeds zwendeladvertenties op wgzimmer.ch terecht. Deze worden meestal snel gerapporteerd en verwijderd. Hier vindt u alle als scam gemarkeerde en verwijderde advertenties.
Scam advertentie vanaf 09. juni 2023
Data en huur
Van de 15.8.2023
Tot Onbeperkt
Huurprijs / maand sFr. 750 .–
Beschrijvingen
De kamer isComfortable, bright and quiet 95 sq apartment, on the 4th floor.
The long corridor leads you, on the right, to the bathroom with shower, washing machine and window.
From the second door, always on the right along the corridor, you can go to the large fully equipped kitchen with table and chairs.
There are gas hob, electric oven, a large refrigerator/freezer and the dish washer.
The 3 bedrooms are, instead, on the left side of the corridor.
Each of the bedroom has a double bed, a wardrobe, a chest of drawers and a desk.
The first bedroom has also a couch, an armchair and the TV.
If you are 2 people, it could be turned into the living room, removing the bed…
AC and high speed internet. Suitable for international students.
We zijn op zoek naar
Exchange students, professionals and tidy individuals.
Wij zijn
I am a private individual that works in Bern and only come to town once a while to oversee business. I am understanding, easy to deal with and love to meet people while traveling the world.
Contacteer ons
NIET CONTACTEREN! Leonhard Bart
leonhard_bart@hotmail.com