SCAM - Alquilar un piso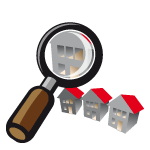 A pesar de nuestros esfuerzos, de vez en cuando aparecen anuncios fraudulentos en wgzimmer.ch. Aquí puedes encontrar todos los anuncios marcados como estafa y eliminados.
Anuncio de estafa del 13. septiembre 2023
Datos y alquiler
A partir de 1.10.2023
Hasta Ilimitado
Alquiler mensual sFr. 800 .–
Descripción
La habitación es/está15m² room, nicely furnished. Small but nice.
Very quiet with views and access to backyard and garden.
The room has a pull-out double bed, 2 cupboards, a shelf, a work table and chair, a bedside table and a wall-sized mirror.
The fast 250 Mbit internet flat rate with 2 good routers ensures home
office and comfortable internet surfing.
The lighting with 3 lamps can be controlled in terms of both
brightness and color.
Also included: 110cm 4k TV in the room with Netflix Premium, Disney
Amazon Prime Video, Waipu Perfect including 62 pay TV channels, as well as Amazon Music unlimited and Bluetooth speakers.

The additional flat rate for heating, hot water, broadcasting GEZ
caretaker administration, garbage collection, etc. also includes
electricity, Netflix, Amazon prime video music unlimited, Disney Waipu, 250 Mbit Internet flat rate
Buscamos
Friendly person, like to laugh and have fun with,in evenings get
longer and a bottle of wine/champagne is opened, If don't mind because and sociable and have a sense of humor
¿Quién somos?
Hi,
my name is Stan 24 years old,I finished my education here and work as an editorial assistant,I would describe myself as very caring and
helpful and I hope for the same from people around me. I am quite
introverted, but can flourish in a safe environment and enjoy sharing
joy and affection. I love knitting and sewing, crafting etc. in my
free time or hanging out with friends, since some already moved to
Berlin. i enjoy partying or just hanging out and talk/laugh with a
beer or whatever... I don't watch a lot of movies and series but i m
always open to suggestions to binge through together,I always like to
watch Drag Race or other more fun-ish things, i don't like thrillers
or similar movies/series.
Currently my favorite artists are drake, kid cudi and 070 shake; i
listen to a lot of r n b and techno, like a lot
Contacto
NO CONTACTAR! Stain Zaalberg
zaalbergstan@gmail.com