SCAM - Alquilar un piso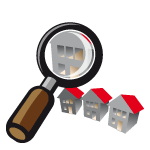 A pesar de nuestros esfuerzos, de vez en cuando aparecen anuncios fraudulentos en wgzimmer.ch. Aquí puedes encontrar todos los anuncios marcados como estafa y eliminados.
Anuncio de estafa del 09. junio 2023
Datos y alquiler
A partir de 15.8.2023
Hasta Ilimitado
Alquiler mensual sFr. 750 .–
Descripción
La habitación es/estáComfortable, bright and quiet 95 sq apartment, on the 4th floor.
The long corridor leads you, on the right, to the bathroom with shower, washing machine and window.
From the second door, always on the right along the corridor, you can go to the large fully equipped kitchen with table and chairs.
There are gas hob, electric oven, a large refrigerator/freezer and the dish washer.
The 3 bedrooms are, instead, on the left side of the corridor.
Each of the bedroom has a double bed, a wardrobe, a chest of drawers and a desk.
The first bedroom has also a couch, an armchair and the TV.
If you are 2 people, it could be turned into the living room, removing the bed…
AC and high speed internet. Suitable for international students.
Buscamos
Exchange students, professionals and tidy individuals.
¿Quién somos?
I am a private individual that works in Bern and only come to town once a while to oversee business. I am understanding, easy to deal with and love to meet people while traveling the world.
Contacto
NO CONTACTAR! Leonhard Bart
leonhard_bart@hotmail.com